ConSensor's
competitive edge
Monitoring concrete hardening in real time and immediate notification when the specified strength is reached
Insights from data shared across the team increased collaboration
Timely pre-stressing and formwork removal resulting in shorter construction time
PDF and Excel reports confirming that requirements have been met for quality assurance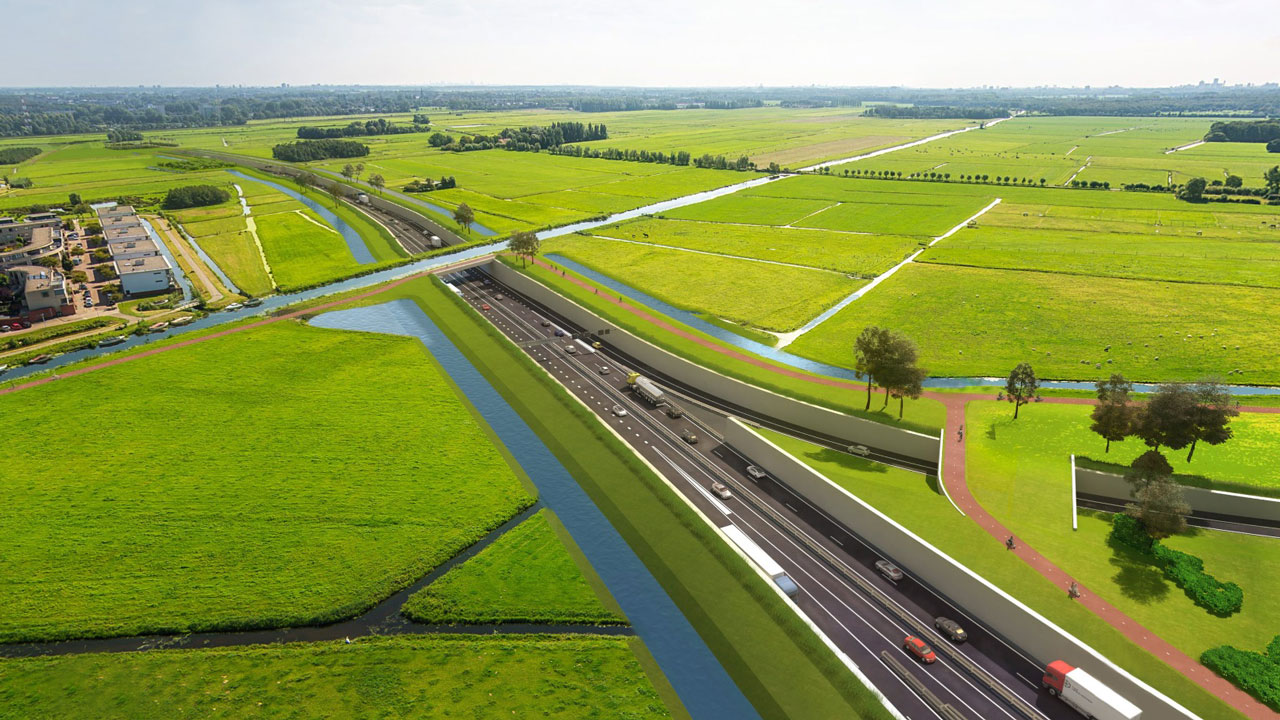 Construction using a tunnel-boring machine
To reduce bottlenecks and traffic jams, the Rijnland Route is a new road under construction between the towns of Katwijk (A44) and Leiden (A4). Construction of a tunnel in two 2.5 km-long tubes under the town of Voorschoten is the most impressive part of the project. The tunnel-boring machine that was developed especially for this project is a 'moving factory' 100 metres long and 11 metres in diameter.
Precision timing in pre-stressing and formwork removal
Two overpasses were built across the A4 freeway at the Hofvliet interchange. ConSensor determined the optimal moments for pre-stressing the concrete and removing the formwork. The team monitored the measurements on the web platform in real time and received a text message when the design strength was reached. This form of instant communication decreased the risk of error and enhanced collaborative teamwork between disciplines.