ConSensor's
competitive edge
Simultaneously test 4 different concrete mixtures or perform 4 separate measurements on site with DataBox 4S.
Compare measurement data from the four sensors in one graph, easily follow the temperature gradient.
Monitor the concrete strength development in real-time on the web platform, the contractor is kept informed via text messages of reaching the target strength and temperature limits of the concrete: insight into measurement data and short lines of communication strengthen the cooperation between the parties involved.
Quality assurance: also prove afterwards by means of PDF and Excel reports that the requirements have been met.
Project data
Contractor: Jan de Nul-Galère
Special: Mass concrete foundation for power station
Construction period: 2023-2024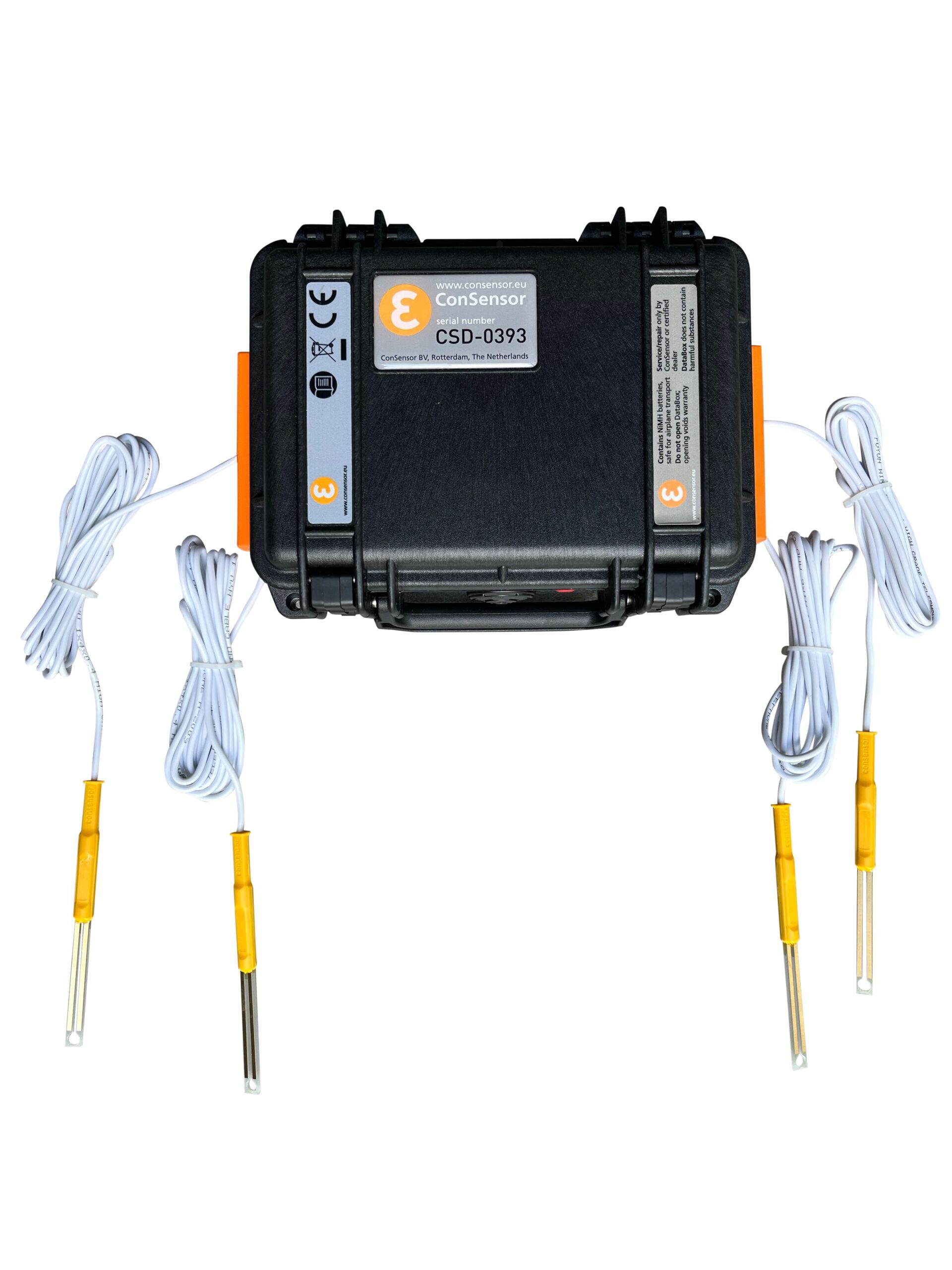 The DataBox 4S is used for the foundation to be poured for a large construction project in Belgium by contractor Jan de Nul – Galère. Prior to the construction process, tests are carried out with concrete blocks of 1 cubic meter with the aim of comparing different concrete mixtures and curing options. The DataBox 4S measures at different levels in the huge cubes. These measurements provide insight into the expected hardening speeds and temperature gradients, and the optimum combination of concrete mixture and curing regime is selected on the basis of this information.
The DataBox 4S is also used during the pouring of the foundation. This allows contractor Jan de Nul – Galère not only to monitor the temperatures, temperature gradients and the strength development during construction, but also to demonstrate the quality of the mass concrete afterwards.