ConSensor's
competitive edge
Monitoring concrete hardening at crucial locations made easy by 3- and 10-metre sensors
Reduced construction duration and costs with timely formwork removal
More reliable, faster, cheaper and easier than measuring the compressive strength of cubes, hardened at the building site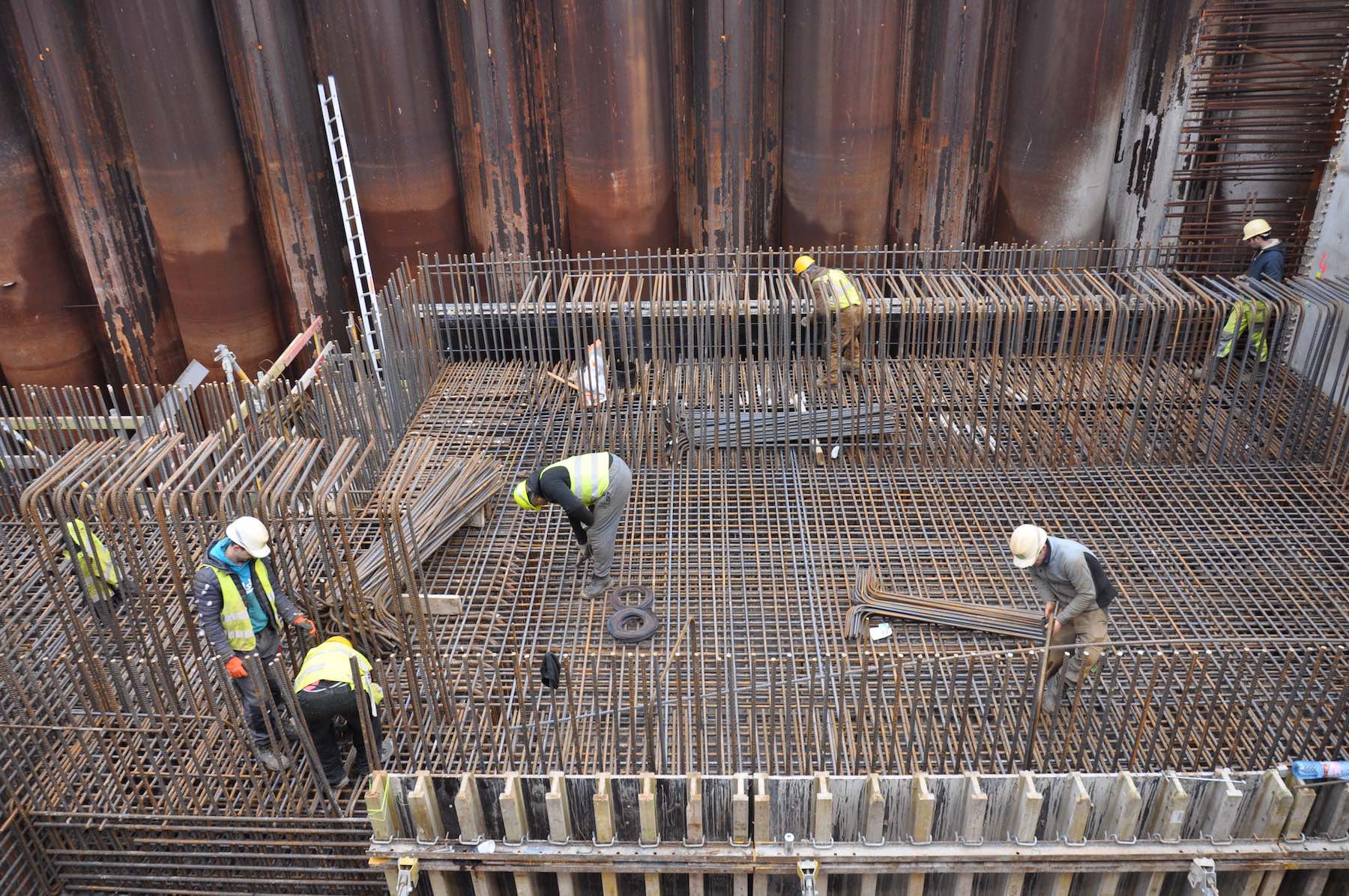 Spectacular and impressive construction
Near Nieuwpoort, Belgium, a storm surge barrier in the estuary of the river IJzer  is nearing completion. From the shore you can see the sheet pile wall rising above the river. Behind that monumental wall, an astonishingly deep building pit holds an enormous amount of steel that reinforces the abutment's spectacular and impressive construction.
Monitoring hardening at a variety of crucial locations
ConSensor monitored the concrete hardening process at a variety of critical locations in this enormous undertaking. As soon as the concrete met the specified design strength, ConSensor sent the foreman a text message so that the formwork could be removed without delay and the construction could proceed, with no time wasted. ConSensor also monitored the temperature gradient in the massive concrete walls, ensuring that the risk of cracking was within strict limits.
Along with the certainty that the formwork was always removed at the right moment, time and cost savings compounded through the three years of this massive project.