ConSensor's
competitive edge
Ability to measure in hard-to-reach areas using 10-metre-long sensors
Reliable, continuous measurements of the temperature gradient between core and covering that minimized the risk of crack formation
Enhanced collaboration between structural engineers, concrete technician, concrete supplier and contractor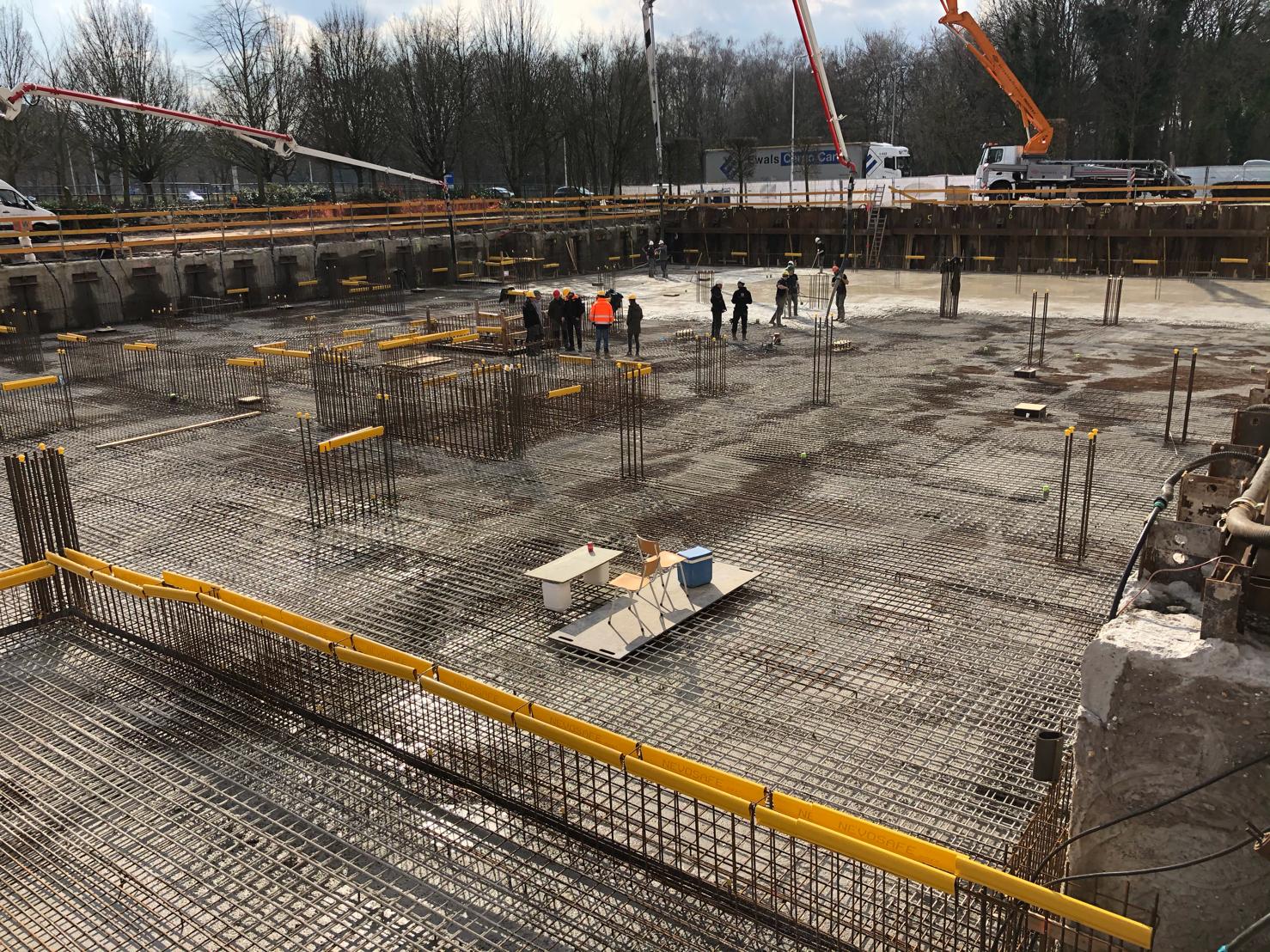 Sustainable building in the 21st century
Hotel chain Van der Valk has started a large-scale new construction project in Venlo. A focus of the project is the new hotel's C2C design: cradle-to-cradle and waste-free.
Solid, 2-metre-thick foundation in one continuous pour
Pouring the concrete foundation was a critical phase of the project because the concrete was poured continuously over a 19-hour period. Starting late on Friday March 6 at 11:00 pm, twenty-six trucks drove back and forth to bring 2640 cubic metres of concrete at a rate of 150 cubic metres per hour. 330 mixers and 3 pumps delivered the concrete across the building site until the layer was 2 metres thick.
The construction crew monitored the ambient temperature at the building site and the temperature gradient of the mass concrete in real time on ConSensor's web platform. ConSensor kept everyone informed and in sync, facilitating excellent collaboration as the concrete was poured in one fluid motion right on schedule.