ConSensor's
competitive edge
10-metre sensor lengths
2 DataBox channels that can be used independently
Reliable measurements that enable the team to reduce cycle times
Ability to set up and monitor measurements remotely
PDF and Excel reporting that requirements were met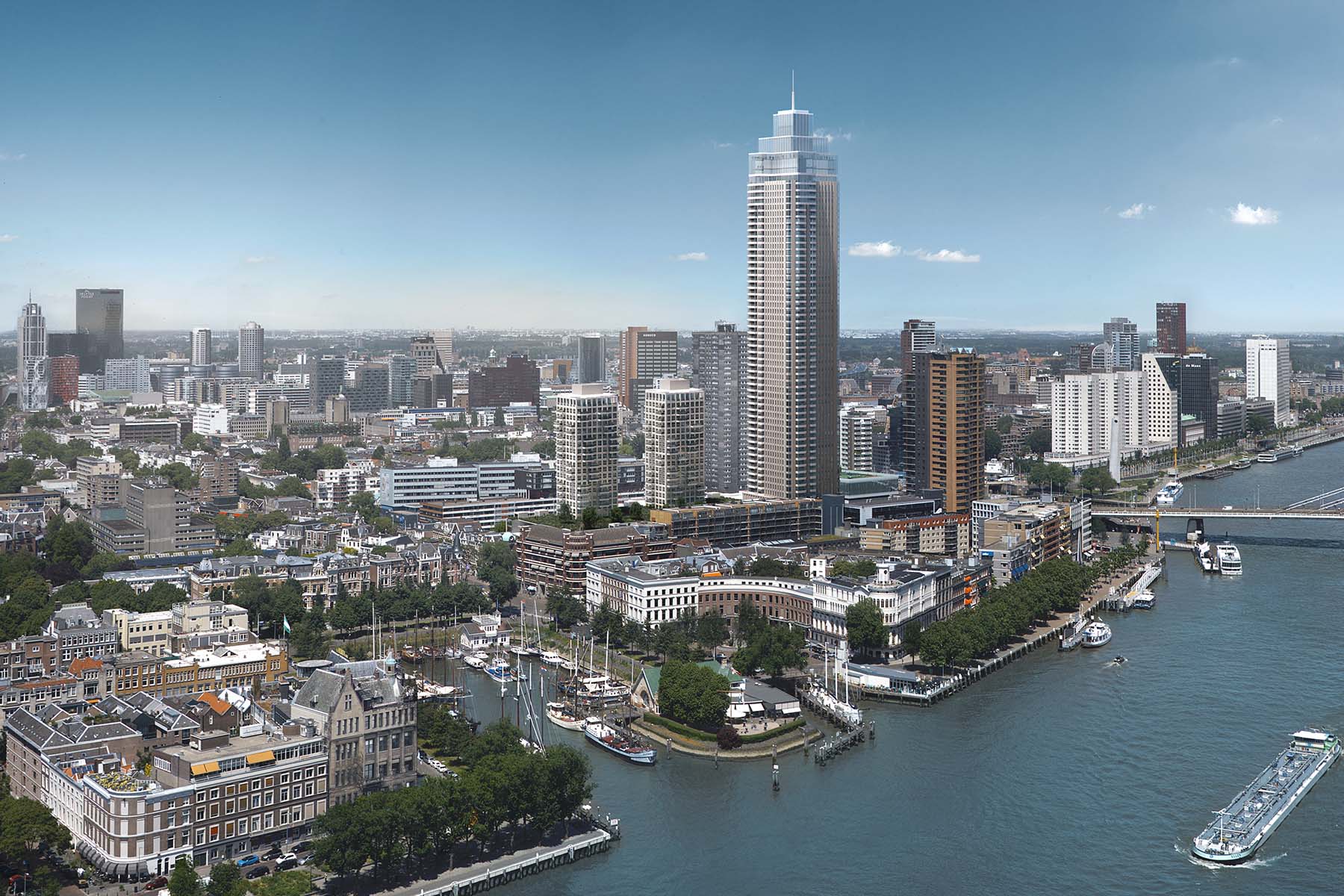 50 stories in 50 weeks take precision timing
When completed, the Zalmhaven I can stand as the highest prefab residential building in the world. BAM Bouw en Techniek used a hoisting platform that is unique in the Netherlands with two overhead cranes to transport the various sections into position.
Prefab construction requires rigorous planning and execution. Here, the construction crew worked on a 5-day cycle, building each floor in a week. On day 1 walls and slab floors were installed. On day 2 the cables and pipes were laid, followed by the reinforcement. On day 3, 85 cubic metres of concrete were poured in a 270mm-thick compression layer for the first half of the floor. While that was happening, the crews installed cables, pipes and steel reinforcement on the second half of the floor to prepare it for pouring on day 5. Accurate data about the strength of the concrete helped the team keep to its tight schedule .
Up to speed quickly
Byldis' Executive Manager Arno Swinkels used ConSensor to monitor the hardening of the floors and to ensure that they could reshore props as soon as possible.  Because Consensor is so easy to use, Byldis had the system up and running within hours. And Arno was even able to monitor the project from home during the Covid-19 lockdown.
Simultaneous monitoring and 2 different measurements
The tight construction schedule—50 concrete floors in 50 weeks—didn't allow guesswork. ConSensor's measurements confirmed that the concrete was hardening at the expected rate and the schedule would hold. Here's how ConSensor helped Byldis stay on track.
ConSensor monitored 2 measurements simultaneously with one DataBox and two 10-metre-long sensors. One sensor measured the second pour of the lower floor, while the other sensor measured the first pour of the floor above. The DataBox  moved with the hoisting platform from floor to floor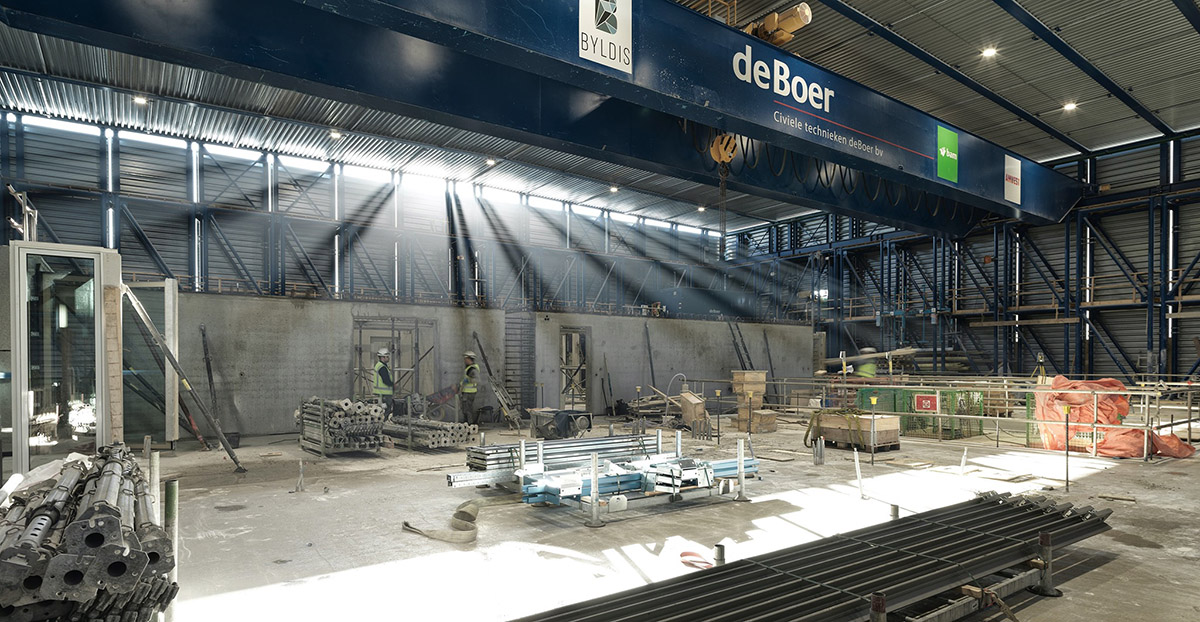 Photography Studio Hoge Heren