ConSensor's
competitive edge
25-metre-long custom sensors allowed measurements 20 metres under water
Certainty about the hardening process of underwater concrete
Reliable measurements ensured efficient construction
PDF and Excel reports providing measurement data that let the builders confirm that requirements had been met afterwards for quality assurance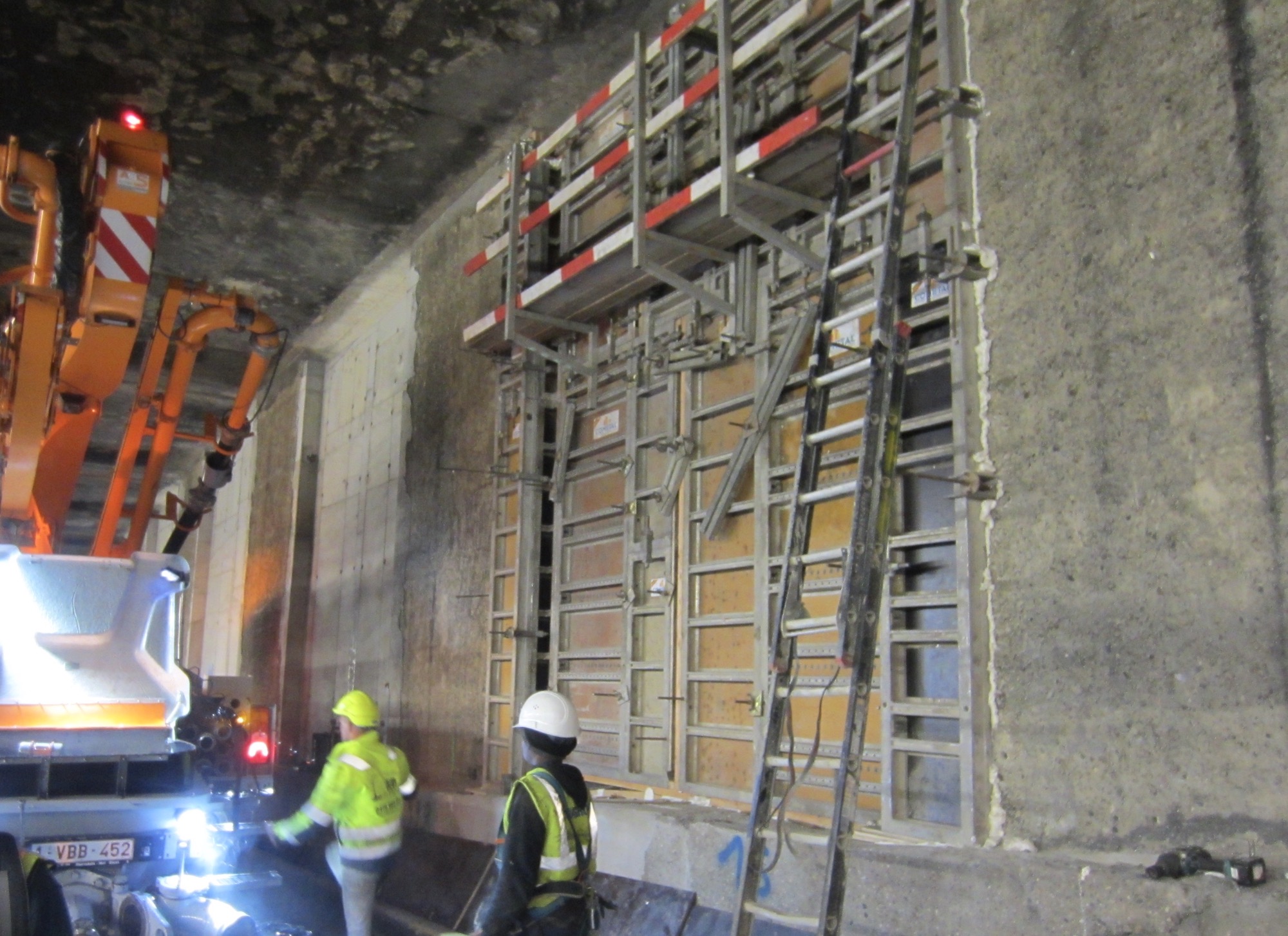 A strategic link that must remain in use
The longest tunnel in Belgium, Leopold II in Brussels is an important route between Gent and the city center. Circul2020's renovation of the 2.5 km-long tunnel has had to accommodate continuing daytime use for the duration of the 3-year construction project. Except during summer vacation periods, construction has been constrained between 10:00 pm and 6:00 am. The tunnel had to reopen to traffic before the morning rush hour.
Pouring concrete under 20 metres of water
New emergency exits along the tunnel include stairwells at a depth of 24 metres from ground level. Pouring underwater concrete at the base eliminated the need to remove ground water during pouring and hardening and avoided problems with ground water pressure. Fitted with custom 25-metre-long sensors, ConSensor measured the strength of the underwater concrete. When measurements indicated that the concrete was sufficiently hardened, the pit was pumped dry and the stairwell completed.
In 8 precious hours each day for the entire 3 years of this crucial project, ConSensor has ensured that construction has remained efficient, saving time and lowering costs.