ConSensor's
competitive edge
Reliable measurements for determining the right moment for reshoring props
Measurement data that guides construction and shortens its duration
Cost and time savings from optimized use of formwork
Project data
Project: Terraced Tower
Client: Provast
Contractor: Besix
Concrete supplier: Mebin
Concrete adviser: Vitruvius Building Solutions
Architect: OZ Architects
Purpose of building: apartments and parking garage
Construction period: 2018 – 2020
Notable: Complex urban construction project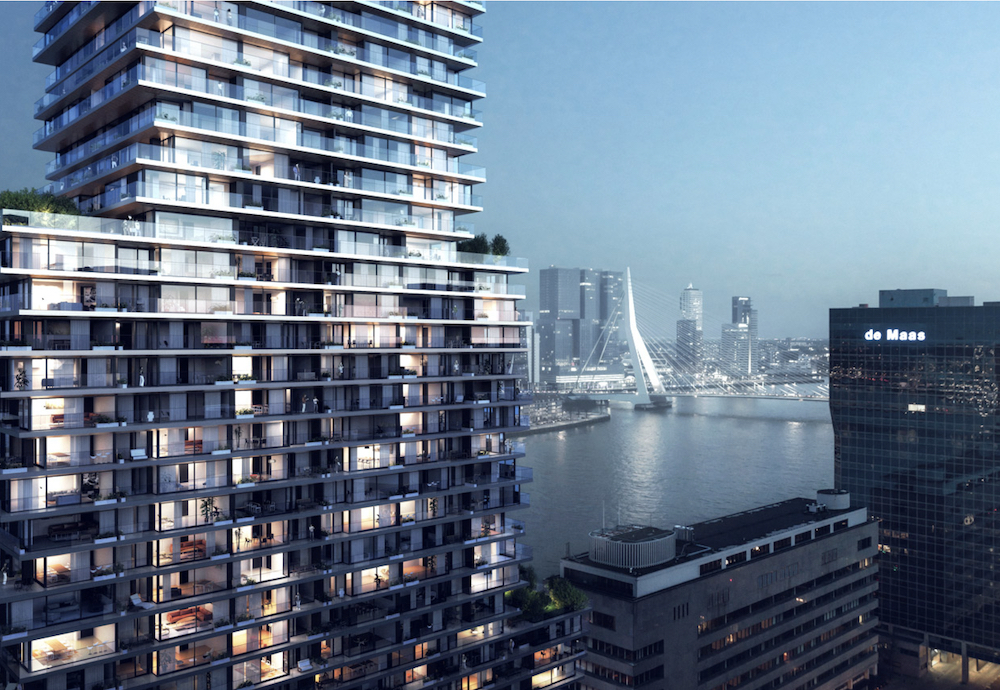 Tight, complex urban site
Located in an inner-city area between an inner harbor and a major thoroughfare, construction of Terraced Tower on the river Maas in Rotterdam was very complex. Such a location required strict logistics and rigorous planning, not the least of which was the rigidly scheduled supply and pouring of concrete.
Reshoring props at peak efficiency
ConSensor maximized efficient use of costly formwork by monitoring the hardening of each concrete floor and alerting the crew. As soon as the concrete reached the required strength, ConSensor notified the contractor in a text message signaling that the floor props were ready to be reshored and the formwork could be moved to the next floor with no time loss.